Our Technology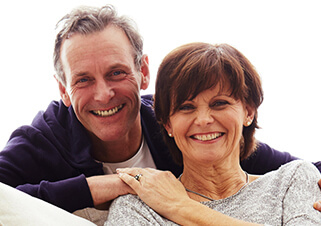 Dental tools and techniques are constantly evolving to be more effective and comfortable for the benefit of the patient, and here in Plano, TX, Dr. Julie Moore strives to be at the forefront of these new developments. Our state-of-the-art technology here at Oasis Dentistry helps us bolster our quality care, offering more simplicity, safety, and accuracy to patients from all over the Dallas-Forth Metroplex. We can't wait to welcome you as well!
Our available high-tech tools include:
Intraoral Camera
Our intraoral camera allows us to capture video of the inside of your mouth and then show it to you on a nearby screen, making your dental care easier to understand and empowering you to make more confident decisions about treatment options. While seeing damage and decay in full detail may be overwhelming at first, we hope that you consider this sight the first step towards a healthier, happier smile.
Chairside Monitors
Patient education is very important to our team, which is why we provide convenient chairside monitors in every treatment room. These allow you to view digital X-rays or intraoral pictures we've captured of your unique smile up close, allowing Dr. Moore and other staff members to point out areas of damage and help you understand your dental care that much more clearly.
Digital X-Rays
X-rays are crucial when it comes to diagnosing potential oral health issues and planning treatment, and with our new digital technology, the process is simpler and safer than ever before. With the help of a small sensor, images are captured and sent to a nearby computer in a matter of seconds, and they can be stored digitally and transferred to insurance companies or other offices through e-mail. Best of all, they emit up to 90% less radiation than traditional X-ray systems.
Smile Preview with Digital Imaging
Have you been interested in undergoing a certain cosmetic procedure, only to feel conflicted over how your smile will really look in the end? Digital imaging allows us to show the results of different treatment options before you even undergo them. Once we have a digital photo of your smile, Dr. Moore simply has to key in a few factors, and the computer will immediately generate how the changes will affect the appearance of your mouth and your overall face. We want you to be excited about your treatment with us!