Check-Ups & Cleanings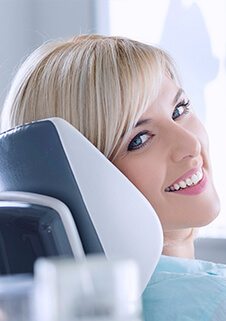 Our Plano dental office strongly recommends that patients of all ages attend at least two in-depth check-ups and oral cleanings twice a year, or once every six months. Even those who practice diligent oral hygiene may experience damage or discomfort that's difficult for an untrained eye to find, and these regular visits will allow Dr. Moore to discover and treat them effectively as soon as they form. To accomplish this, she will carefully inspect the surfaces of each tooth, gums, jaw, bite, and other important oral structures. Advanced digital X-ray technology will allow us to take an even deeper look at areas the naked eye can't fully view.
Before she was a dentist, Dr. Moore was a registered dental hygienist, and that experience taught her very well about the importance of regular cleanings when it comes to maintaining your overall oral health. During each visit, our gentle hygiene team will provide you with a thorough cleaning that removes hard deposits of plaque from the teeth and leaves your smile feeling fresh and polished.